Comprehensive Electrical Services in MA
McNelley Electric is a full-service electrical contractor specializing in commercial, industrial, and residential service and construction. Working around the clock when necessary and never settling for the second-best solution, we make sure confidence in your wiring is only ever a call away. Turn to us for electrical services in MA that support jobs of any size, scope, or importance.
Though we leverage the latest technology and methods, there's no substitute for the asset that truly sets us apart our technicians. As a trusted local employer, we strive to provide them with the tools, training, and support they need to achieve their goals. Backed by more than two dozen licensed electricians, we know what it takes to tackle even the most complex challenges. We all work together as a team to accomplish the ultimate goal: getting you the results you deserve and the experience only we can provide.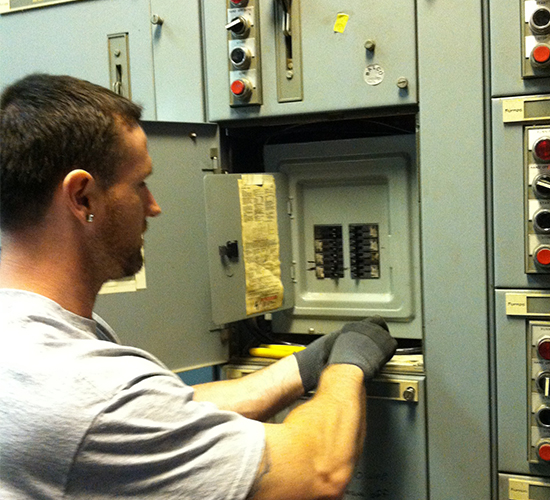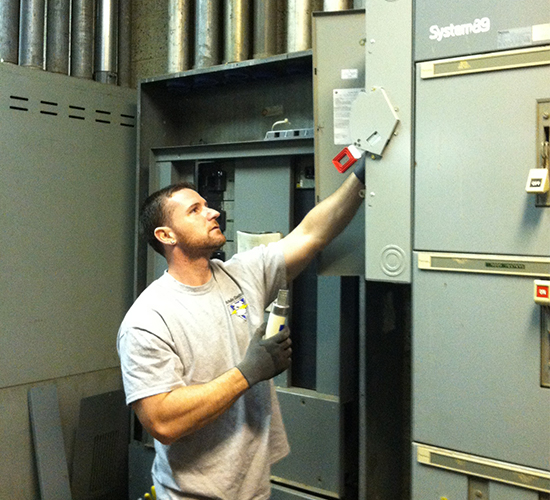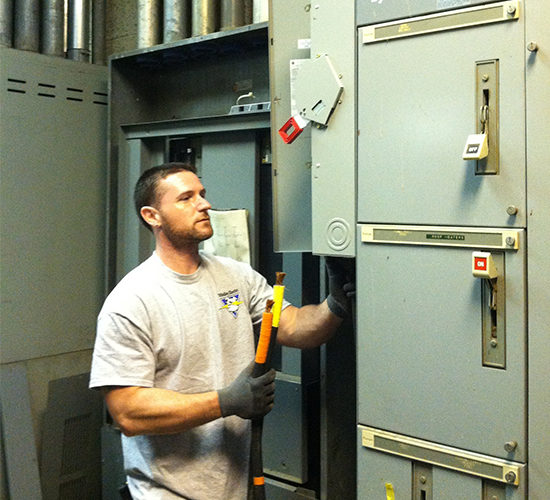 Commercial and Industrial Services
A commercial electrician is more than a service provider. They're part of the edge you need to stay ahead of the competition. We keep your initiatives on-track by providing solutions that support a thriving business.
Electrical Demolition

Panel Replacement & Sub-Panels

Energy Management Systems

Ballast & Bulb Replacement

Transformer Replacement

Circuit Installation & Upgrades

Dedicated Computer Circuitry

Shock & Fire Prevention: AFCI & GFCI

Hi-Tech Troubleshooting

Exterior Lighting & Signs

Telephone & Computer Wiring

Lighting Retrofit

Motor Replacement & Troubleshoot
Track Install & Replacement

Underground Service & EMT Runs

Dedicated Cashwrap Power

Emergency Lighting

HVAC Wiring & Controls

Complete Remodels: Open/Closed

Service & Maintenance Agreements

Code Updates & Corrections

Fire-Alarm

Low Voltage Security Systems

Custom Lighting Design

Generator Installation

Electrical Safety Inspections
Transfer Switches

Circuit Identifications (Label Breakers)

High & Low Voltage Wiring

Temporary Installations

New Construction

Wireless Lighting Controls

Signal Circuits

Overcurrent Protection

Monthly Relamp Maintenance

Boiler Wiring

Intercom Systems
Residential Services
When power issues hit close to home, safety and prompt solutions are critical. We take on residential projects with the same level of care we'd expect for a friend or family member.
Electrical Demolition

Home Lighting Design

Ceiling Fan Installation

Exhaust Fan Installation

Complete Panel Swap-out

Ballast & Bulb Replacement

Hi-Tech Troubleshooting

Specialty Receptacles

Bathroom Lighting

Kitchen Lighting
Recessed Can Lighting

Motion Sensor Switches & Lights

Transfer Switches

Fire Alarm & Burglar Alarm

Furnace & Hot Water Heaters

Kitchen & Bathroom Remodels

Shock-Prevention Devices

Track Lighting Installation

Electrical Upgrades

Circuit Breaker Replacement
Shock Prevention Devices

Wireless Lighting Controls

Electrical Safety Inspections

Landscape Lighting

Surge Protection

Home Standby Generators

Dedicated Circuits

Smoke/CO Detectors Install

Swimming Pools & Jacuzzis

Electric Heaters